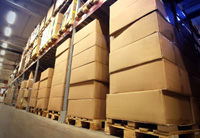 WAREHOUSING SERVICES:
We as a Cargo Warehousing Agents providing high level professional warehousing services and care that is the assurance of the safe arrival of your product anywhere, anytime. Through our integrated inventory management system, we not only provide control on a worldwide basis but also allow customers to supplement and redistribute cargo. This approach reduces cycle time while assuring constant availability of product. We offer special warehousing facilities for containerized, refrigerated and hazardous materials.

Cargo Warehousing Services Include :
» Adequate insured private warehousing space.
» Warehouse space at the ICD's for storage of goods carted direct at these centres.
» Safe storage of goods.
» Control checks on entry & exit of goods.
» Helps our clients to reduce fixed overheads, increase efficiency, cut down valuable management time and offer great efficiency.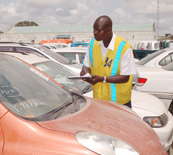 CUSTOMS CLEARANCE - IMPORT & EXPORT:
We can gather many types of intelligence not only in East Africa but also among foreign countries. We provide our clients with fine-tuned service in transportation, warehousing, cargo tracing and etc. We place our experts in trading procedures, international transportation, and custom clearance at company-owned import-export cargo handling facilities in major ports and airports in East Africa.

Thus, import-export cargo forwarding is carried out utilizing land, sea and air as well as quick custom clearance work. The distribution related to trading is not only transportation and storage of commodities, but also various processes such as custom clearance, documentation, authority procedures and banking.

We possess much knowledge in trading, fostered by many years' experience. We save time and energy through integrated services that match user needs, and offer optimum distribution to international businesses.

Customs Clearance Services Include :
» Customs Documentation
» Carting /Receiving goods
» Examination of shipment
» Handling of stuffing and de-stuffing at ports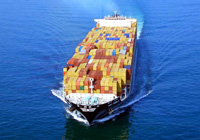 CARGO CONSOLIDATION SERVICES:
We also facilitate cargo consolidation (By Air/Sea) for our customers which includes the transportation of cargo to the stuffing point, stuffing of cargo in container, custom process of shipping documents, use of Premium Air / Shipping lines and we make sure that the cargo will reach at the respective destination well before the time given by our reputed customer. We follow very carefully all the important shipping instructions given and take care of cargo by warehousing it until the shipment is physically effected.

Cargo Consolidation Services Include :
» Transportation of cargo to the stuffing point
» Stuffing of cargo in container
» Custom process of shipping documents
» Use of Premium Air/Shipping Lines
TRANSPORTATION:
We provide our customers the comfort of cargo transportation for delivery, dispatch & pick up.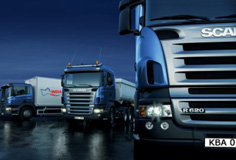 The array of our services comprises of :
» Cargo marking facility round the clock.
» Transport of goods from port of discharge to hinterland destinations.
» Door to Door delivery of cargo.
DOOR TO DOOR DELIVERY:
» Domestic cargo movement (Rail / Air)
» Cargo Pickup & Delivery round the clock
» Time bound guaranteed door delivery
» Warehousing & Distribution of cargo
» Priority booking with rail authorities & Air lines
» Domestic & International Air ticketing
MULTI-MODAL TRANSPORT SERVICES:
We can plan and execute multi modal service for all types of cargo especially complying with specific statutory requirement of the respective country.

» Engaged in multi-modal transport using various modes of transportation.
» Movement of Export & Import Containers by own trucking.