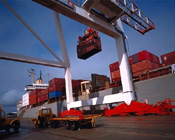 Indian ocean shipping , combines the best of East and West to provide excellence in ocean freight shipping services between Africa, Europe, middle east , far east North and South America. We streamline the efficiency of our superb carrier relations by controlling volume and specialising on the trade lane we know best. Our experienced and Influential European Management structure offers professional and competitive means to satisfy your freight shipping needs.
We strategically positioned offices, located in the vicinity East Africa's two main ports, Mombasa and Daresalaam and to an extension Durban south africa, allows us personal contact with all operations, ensuring the safety of your cargo is of the highest priority.
Our Ocean Freight Shipping Capabilities
Full Container Loads - FCL Consolidators
Full Container Load (FCL) consolidator to and from Europe, Middle east and far east.
Less Than Container Loads - LCL Consolidators
As a leading Less Than Container Load (LCL) consolidator to East and central, Africa we offer a vast range of direct services, which not only makes third country transit unnecessary (less handling), but also reduces transit time and cost.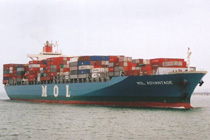 Door-to-Door Freight Services
Whether to Nairobi or Kigali, we have the know-how to safely deliver your cargo in a timely manner to any East African destination using a combination of efficient ocean and land freight shipping services.
Road & Rail Haulage
We use the most efficient and competitively priced methods to transport your goods over land – Indian ocean shipping saves you money and time.
Choice of Freight Carriers
We provide shipment by conference or non-conference freight shipping lines, depending on your preferences.
Container Types
Whether your freight requires dry van, high cube, temperature controlled, open top, flat-rack containers, we cater for your every shipping demand.
Documentation
Documents are available for collection immediately after vessel departure.
Integration
Integration with our partners to ensure data is available at destination at the earliest possible opportunity.
Security of your Freight
We utilise secure terminals, including surveillance cameras. We also ensure your shipment is photographed during the container loading and off loading process.